Advantages of Using a Local Lender
Posted by Billy Tilson on Tuesday, August 17, 2021 at 10:16 AM
By Billy Tilson / August 17, 2021
Comment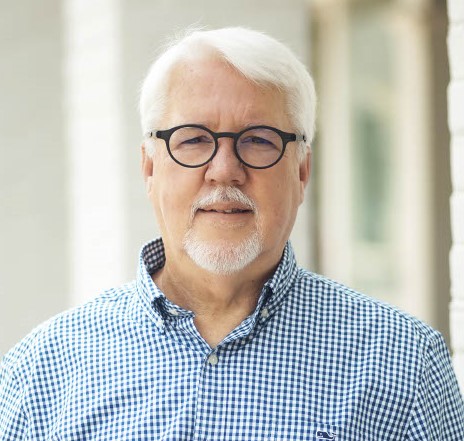 Hi from Billy T.
Experienced leading lenders in your market can be a great asset, giving peace of mind and assurance that your deal will be one that will close with ease and be problem-free with accurate financing. A local lender has specific knowledge of the market in your area. "All real estate is local" as they say.
A local lender will know whether or not there are multiple offers on the properties you want to buy. They have a seemingly unending network of local professionals to work with you as needed. And they can be very helpful in your unique financial situation and will help you press on to the end.
In short, experience, expertise and connections is a huge advantage to you on your journey to home ownership.
I have asked one of the proven best to share further on this issue with you. If you don't know Debbie Howard at Community Mortgage, you need to. I hope this is helpful to you and yours.
"Why it is wise to choose a local mortgage lender?
In mortgage lending, local is a big deal. With a national lender, you'll often be dealing with multiple staff members in different areas of the country. While your loan officer may have an office in your city, their processor and underwriter could be in two completely different regions.
Why is this a problem? First, there is the logistical complication of dealing with multiple time zones and not being able to stop in and sit across the desk from someone. Second, and much more important, is that requirements and processes change from state to state. Each state has its own set of regulations and requirements when it comes to mortgage lending. Different documentation is required, and different processes must be followed.
1. Reliability
Everyone involved in the process, sellers, real estate agents, and you, the buyer, want the loan to close on time. Local lenders have a better reputation for closing loans on a timely basis. If the closing of a loan must be extended by a week, and then extended again after that week is up, this could cause a certain amount of stress and uncertainty. In the worst-case scenario, if a loan is denied at the last minute after a buyer has already paid an earnest money deposit, this could cause the buyer to lose his deposit as well as miss out on buying the home of his or her dreams.
2. Reputation, reputation, reputation
Local lenders and real estate agents have an incentive to provide you with excellent service because they want you to be a source of referrals for future business. They know that whether you have a great experience or a bad one, your friends and relatives are going to hear about it. These people live and work in the local area, and thus, it is their reputation and livelihood that is at stake.
3. Personal service
You can meet your lender face to face and ask questions in person if need be. In an era when phone calls are considered intrusive and people generally don't like talking on the phone, I find that meeting people face to face can be very effective for resolving issues. I think it slows down the pace of the discussion and it is more effective for getting on the same page.
4. Local expertise
Besides knowing the area and local real estate market, a local lender will appear more attractive to certain home sellers and real estate agents because of the importance of a timely closing and a smooth process. In a situation where several offers are on the table, having a local, trusted lender could be the difference between landing the house or not. Some sellers and real estate agents may not even consider offers from national banks or online lenders because of previous bad experiences, or because of the bad reputation some of these have.
5. Buy local, borrow local, help the local community
Most people are aware of the effect which buying locally produced goods or spending money on locally owned businesses has. The money recirculates within the community creating a positive effect. The same is true with using a local lender. Very likely the money you pay to a local lender will be loaned out to other local home buyers and businesses down the line."

Debbie Howard
Loan Officer
Community Mortgage
NMLS #771201, CMC#77047
Office- 901.759.4316
Cell- 901.268.2192
Apply Online Now
Licensed in TN, MS, AL, Fl, Ak & GA