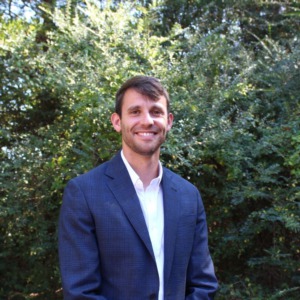 Trent Wischoff joined the Freeman-Tilson Group in February 2021. He has lived in Memphis for around 8 years of his life, and has many family members in the Memphis/Nashville area. Trent enjoys working out, attending church and getting together with friends. He is a military veteran who has a passion for people, personal and professional growth, and the growth of others. Trent also has sales experience and would love to help you and your family sell or buy your next home!
Testimonials
Trent Wischoff and the Freeman-Tilson group were amazing! We started off with a different realtor from another company and were
searching for months and were about to give it up. Trent swooped in and not only helped us sell our current home but also helped us find and buy a new home in just a couple of months time. He was very responsive and kept in contact with us throughout the whole process. We would definitely recommend him and the Freeman-Tilson group for all your real estate needs!
Shannon Murphy
I would like to thank Trent, Danny, and Lidia as well as Bailey, Angie, and Debbie for all their help with our home buying and
home sale experiences. Excellent work! Trent is a most valuable addition to your group. He did a fantastic job learning about and handling our home buying experience as well as is a fantastic professional young realtor. He put me at ease on numerous occasions throughout the searching, purchasing, and property sales. Danny was most helpful on the sale side of things with his extensive knowledge of real estate practices and what it takes to put a home on the market. Thank you, Danny! Thank the rest of you for your assistance with support, attorney closings, and loan processing. We will most definitely use your group in future sales/purchases. Thank you, Doug & Alice Ray
Doug Ray