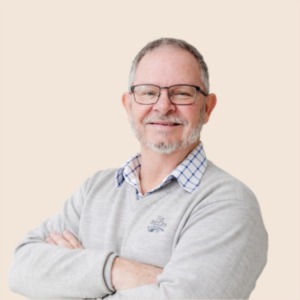 I am a lifetime Memphian with a love of the area. I love the seasons and how things always change. This is much like the real estate business. Its always changing and growing, and the agents that really make it in the business embrace that and are usually ahead of the curve.

I have 2 beautiful grown daughters, and 6 amazing grandchildren, whom I adore. When I am not selling  homes, or playing with the grandchildren, I am either on the golf course, playing my acousitic guitar, or on the lake. All of which are very relaxing to me.

Life is good, and although I have been selling all this time, it still feels brand new to me at times, as I am always learning and growing in this business.
Testimonials
Danny was absolutely AmAziNg in every single way. We are so thankful we had him on our team to walk us through our first home buying experience! He truly has the heart of a teach and I will definitely be working with him again!
WHITNEY JENSEN
We loved working with Aubrey and her dad, Danny! Moving in from another state, with scheduling limiting our travel, as well as a pandemic setting in, Aubrey and Danny took exceptional care of us in our search for a new home in Memphis. They were patient with us as we visited house after house, looking for the right location and the right layout that would meet our family's needs. In the end, we ended up finding our home from afar! They were nice enough to make multiple videos of the house and while we not accustomed to purchasing a home without ever stepping foot in it, we felt they understood what we were looking for in a home. We were super pumped about our new home when we checked it out for the first time!! We can't wait to get settled in!
Jonathan Peeden
Where should I begin? We have had such a positive experience with Aubrey, Danny, and their team. They were there for us every step of the way, from looking at multiple houses, and properties, and answering every question that we had through this entire process. They helped us find our Home. Not just a house. Much love to you all. Thank you ??
Doug Wilson
Aubrey Tilson and Danny Freeman were so very pleasant to work with. Much information, good clarity, and willingness to answer questions are their hallmark. Thanks so very much.
Paul Miller
Danny was a great help for us during our search for property! He was always available for questions and advice, all the while letting me and my wife go at our own pace. We are looking forward to working with Danny again, during the selling of our home in the next few weeks! Danny has been great and we highly recommend him for any real estate needs!
Alex Ray
More Testimonials