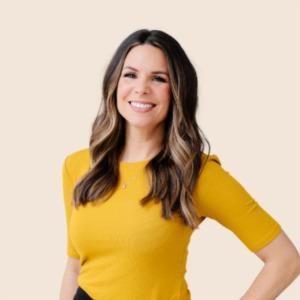 I have been around real estate my whole life with my dad being a Realtor and Homebuilder. I started working for my dad at age 15 just learning about the bussiness, and helping with whatever he needed from working on mail-outs to organizing the office. I would join him on showings and listings to watch and learn. I got my real estate license when I was 18 after graduating highschool and joined with my dad's company, Crye Leike Realtors and we became a team. I've worked full time in real estate ever since even while attending University of Memphis. Real estate is the perfect industry for my skills and personality, and more importantly it is my passion. I've worked with many very emotional first time homebuyers with whom I've "held their hands" through the whole process until closing. I've worked with investors who I rarely even met to show a house to or deliver paperwork. We would do everything through fax, or scan/email. I've even sold a house to someone who lived out of state and never even actually got to see the house before closing! My clients don't see ninety percent of the work I do for them. I solve problems behind the scenes and put ALL of my effort into accomplishing their goals and making sure they are happy and also in the best financial situation. I do not mind hard work!
Testimonials
Aubrey was fantastic! I would recommend her to anyone buying a home. Her communication was great and she was always available to discuss whatever questions I had.
Steven Barker
"Aubrey was attentive and accomodating during the whole process from start to finish. I would highly recommend her."
LINDA LUPTAK
Aubrey worked so hard to find the right house for us. She was really generous with her time when it came to showing houses. She was also very helpful when we thought our financing was going to fall through and recommended a fabulous lender. Aubrey is a very smart, savvy woman. She knows her stuff. We were very confident that we were getting a fair deal with our recent home purchase and we highly recommend using Aubrey as an agent to all our friends. We will definitely be using Aubrey again if we ever decide to move.
Lidia Bowling
This was our first home buying experience, and Aubrey was unbelievably helpful and patient with us! We started out with a general idea of what we wanted, but touring houses with Aubrey helped us figure out what didn't need and what we couldn't live without. She was incredibly helpful in guiding our thinking with her undeniable expertise. When we finally found the home of our dreams, Aubrey worked her magic and built us the offer that was accepted the very next day. We're so glad that Aubrey was our agent and can't recommend her enough!
Jessie and Chris Wiley
Aubrey Tilson was able to coach us through our first ever home purchase in a very friendly and supportive manner. She answered our many, many questions with grace and a smile. In the Germantown, seller's market, her demeanor and support was definitely needed.
TOMOTHY & MARTA LOPEZ FLOHR
More Testimonials